#BLACKCOMBLODGE
TAG US IN YOUR PHOTOS



Happy 40 Years

Blackcomb Lodge is proud to celebrate our 40th anniversary. Established as Whistler's first hotel. We have enjoyed growing with Whistler since 1980. We invite you to come and be a part of the fun. Book now and enjoy a comfortable stay in the heart of Whistler Village. Whether its your birthday or a family vacation The Blackcomb Lodge has the perfect room for you.
Photo:Justa Jeskova

BOOK NOW
Stay More, Save More!
Get up to 15% off!

LEARN MORE
Book your Winter Stay Now and Save 30%
Reserve your snow-filled getaway before Sept 7th and save big
BOOK NOW
Previous
Next
Need to get in touch with our hotel?

PLEASE FEEL FREE TO TEXT MESSAGE THE HOTEL

604-670-4410
OR USE OUR WEBSITE'S ONLINE LIVE CHAT

24 hours a day with your questions or requests

What Our Customers Are Saying

This hotel is very nice and has a very good location, it is in the heart of Whistler and the rooms are very spacious. Nice view and very comfortable. We felt very safe, and it had nice accommodations like jacuzzi and indoor pool.
Maria Fernanda G (April 2023)
"Accessble, central location"
The room was clean, spacious and had great amenities. Full kitchen and only hotel in Whistler with indoor pool, sauna, and gym. Everything in walking distance, right outside the main door. The gondolas and whistler golf a 2min walk and Shuttle bus drop off right outside. Security is very good and felt safe with my family of 4. Definitely recommend to other families with children. Will definitely come back in the winter. Thanks Blackcomb.
Parca D. (June 2023)
"
The hotel is in the heart of whistler village

"

Spacious and clean room with a beautiful balcony view to the mountains. Nice pool and hot tub. Very helpful and friendly front desk. Centrally located right inside the whistler village. My family felt like home very tight security. Will come back for sure and I recommend it with kids.

Rehal G (April 2023)
Previous
Next
Whistler Village Accommodation

Studio Loft King + 2 Twins
Full Kitchen | Sleeps 6

Studio Suite King

Full Kitchen | Sleeps 4

Studio Suite Queen

Full Kitchen | Sleeps 4

Comfort Room King

King Bed | Sleeps 2

Learn More
The Blackcomb Lodge

The Blackcomb Lodge opened in 1980, as Whistler Village's first hotel. The hotel offers Whistler village accommodation options with easy access to ski in winter and downhill mountain biking in summer. Its central location from the lobby village entrance is steps from shopping, restaurants and Whistler's vibrant nightlife. The first restaurant you find is the award‐winning Araxi Restaurant + Oyster Bar. The property was updated in 2017 to maintain its classic alpine village design, as well as modernizing amenities & comforts. The indoor pool and hot tub provides enjoyment for families and warmth after a day of skiing. Blackcomb Lodge is the perfect place to relax after a busy day of Whistler adventures! Come enjoy our suites, which offer breathtaking mountain views, complimentary high‐speed Wi‐Fi, and Telus Optik 4K TV's and most suites include full kitchens. Paid underground parking, luggage, equipment and bike storage is available for your convenience.
Photo Credit: Taeko Vagelato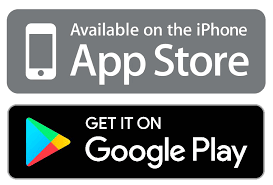 DOWNLOAD OUR APP

The Blackcomb Lodge App is a great way to plan your Whistler vacation and keep in touch with us regarding your stay.
Features
Lodge Guide
Contact Front Desk
Whistler Area Guide
Whats Happening Event Guide
Find restaurants and attractions nearby
Weekly contests for Whistler activities and attractions!

DOWNLOAD IOS
DOWNLOAD ANDROID
EPIC RIDES

Epic Rides is the only direct bus service between Vancouver and Whistler.


EpicRides offers a hassle free, affordable with no hidden fees service # 1 Recommended bus company by Vancouver and Whistler locals, founded in 2012 by a Vancouver local.
learn more
Contact
4220 Gateway Dr., Whistler, BC, Canada, V8E 0Z7
Front Desk: 604-932-4155
Reservations: 1-800-563-1113
Offering Whistler village accommodation

A part of Whistler's history. Watch this video about the Blackcomb Lodge.
This TV clip shows some interesting history about Whistler and the Blackcomb Lodge. Additionally there is an interview with general manager Rita talking about upcoming plans for the lobby.
Visit Our Photo Gallery Page

Check out the sites from around the hotel and the Whistler Village

Photo Gallery